About phamax Digital
We are a team of digital champions with a passion for the healthcare industry. You focus on relevant tasks from your core business and leave the time-consuming digital tasks to us
phamax Heritage…
phamax Digital was formed after the team at phamax noticed the increasing challenges healthcare companies have to face on a digital level. Being a part of phamax means we use the same success-proven Wingmen Support model but also that our team can leverage the decade of experience phamax accumulated working for many top healthcare companies around the world.
… with a digital twist
Digital marketing is evolving fast in the healthcare industry and facing the roadblocks of your digital journey alone can distract your healthcare company from what you do best: improving your patients' health. That's where phamax Digital comes in. Our team's goal is to bridge the gap between your digital potential and performance.
Meet our leaders
Our management team is small but our outputs are big, thanks to the combined experience and skills of the two marketing and pharmaceutical veterans behind phamax Digital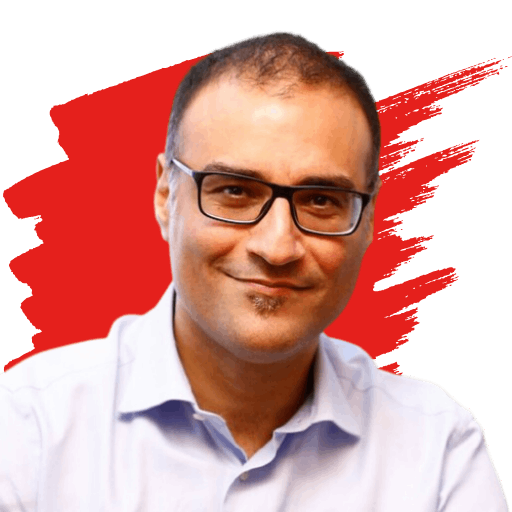 Behsad Zomorodi
Founder & CEO
With more than two decades in pharmaceutical sales, marketing, and consulting across the US, Europe, and Asia, Behsad has a strong track record in consulting multinational clients in commercial and scientific analytics.

David Douek
Founder & Chief Digital Officer
David has nearly two decades of experience in marketing across various industries and specializes in business strategy, project management, product strategy & digital marketing support to B2B industries. His team is located in Switzerland and across Europe.
About The Wingman Support Model
We are marketers at heart and we have decades of experience in the healthcare industry, on all fronts. Meaning that we don't only understand your challenges, but we also have the necessary skills to tackle them and make your digital marketing shine
Our service…
Our combined digital skills and healthcare experience is what makes our Wingman Support so unique. We speak the same language as your team, we bring an unbiased perspective on your digital efforts and we have the skills to uncover the hidden potential of your digital efforts.
… when needed
Our Wingman Support is non-intrusive. We work as your on-demand extended team with a simple cost-per-hour model, no fixed costs, and no retainers.
You hate black-box costing for external support, so do we!