Healthcare Companies Have Untapped Digital

Potential

. Our Digital Wingmen Turn It Into

Performance
We uncover the hidden potential of your digital efforts and support you across all your e-streams
The Wingman

difference
It's not about what we do, but how we do it
Unbiased Perspective
We don't manage your campaigns directly. As such, we can offer an external objective point of view
Extended Team
Our digital Wingmen work as part of your team, to fill in the gaps and strengthen your digital DNA
Expertise
Imagine having the best in your field to answer questions and give you support. That's what our Wingmen do
Flexible Engagement
We adapt our support based on where you are and what you need for your digital journey
Get Help

Where

You Need It
You take care of improving the life of your patients, we take care of making your digital marketing shine
Digital Audits & Suggestions
Evaluate content types and architectures. Then suggest actions to optimize digital strategies
Agency Management & Selection
Evaluate and challenge agencies. Manage performance by setting the right KPIs
Online Sales Strategy
Support online sales projects, including the decisions about how and where to sell, going for optimal e-commerce platforms, etc.
Omnichannel Strategy
Recommend channel selection, target audience, messaging and more, to improve digital presence and customer engagement
Analytics & Support
Analyze & explain how each of your tools and channels is performing and, if needed, support you in the required course corrections
Project Management & Performance Measurement
End to end project management and reporting implementation support
We bridge the gap between potential and performance
Get Help

When

You Need It
On-demand service & simple pay-per-hour model
We like to keep things simple, non-intrusive, and completely transparent with our Digital Wingman support. You pay for what you use. Period.
No fixed costs, no retainer
Our

expertise
Your current challenges are our own challenges from the past
At phamax Digital, we proudly wear two hats. On one side, we have been in your shoes for many years, having to undertake marketing efforts while doing our best to focus on improving our patients' health. On the other side, we have developed strong expertise in digital transformation, working as digital marketing consultants in several industries.

Thanks to our deep knowledge of the healthcare industry and expertise in digital marketing, we know the digital challenges your company is facing, as we have already tackled – and mastered – them ourselves.
Our team understands your business, speaks your language and masters the tools to lead your team to digital excellence
Our

Wingmen
Meet the management team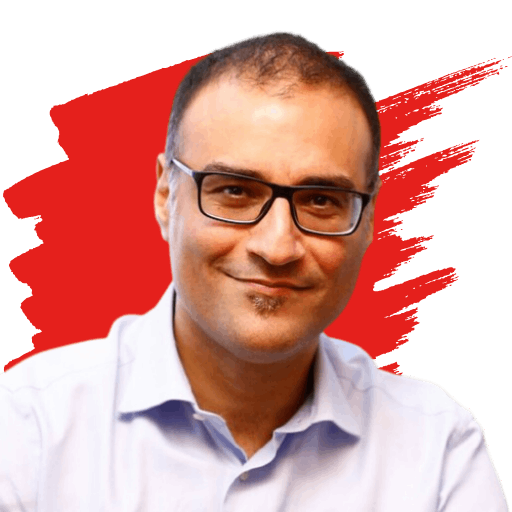 Behsad Zomorodi
Founder & CEO
With more than two decades in pharmaceutical sales, marketing, and consulting across the US, Europe, and Asia, Behsad has a strong track record in consulting multinational clients in commercial and scientific analytics.

David Douek
Founder & Chief Digital Officer
David has nearly two decades of experience in marketing across various industries and specializes in business strategy, project management, product strategy & digital marketing support to B2B industries. His team is located in Switzerland and across Europe.
They Trust phamax. Are

You Next

?
10 years of expertise means we've had the opportunity to work with many great healthcare companies worldwide, from startups to top pharmaceutical companies
What

digital success

looks like
Case Study: Traffic Acquisition Strategy Development
We worked hand in hand with the marketing manager of a soon to be launched drug brand. Having little digital experience, the marketing manager used phamax's expertise to:
Design a high level strategy in line with the brand objectives
Select and manage a media agency to implement the campaign
1000+
HCPs reached several times
The launch was then used as a case study for all other internal brands
Expert Insights from the Academy